Dr John Davies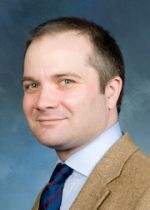 John is the author of The Book of Llandaf and the Norman Church in Wales (Woodbridge, 2003), and is a co-editor of Saints' Cults in the Celtic World (Woodbridge, 2009); he also helped to compile the online database, A Survey of Dedications to Saints in Medieval Scotland (University of Edinburgh). He is currently preparing an edition and translation of Vita S. Waldeui abbatis de Melros (the Life of St Waldef, abbot of Melrose), by the Cistercian author, Jocelin of Furness (d. c.1210).
John's research interests lie in the history of the Celtic-speaking peoples in general, especially in relation to the Norman Conquest, Latin hagiography, the cult of saints, diplomatic, ecclesiastical history, and medieval historiography.
As part of the PoMS team, John has been responsible for calendaring the charters of King Alexander III and, with Amanda Beam, for data-entry.